SICAT Air – 3D Airway Analysis, Patient Communication & Treatment Planning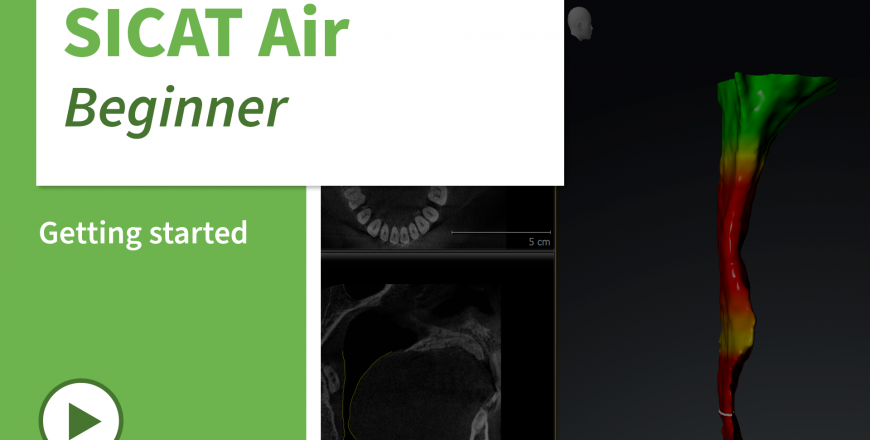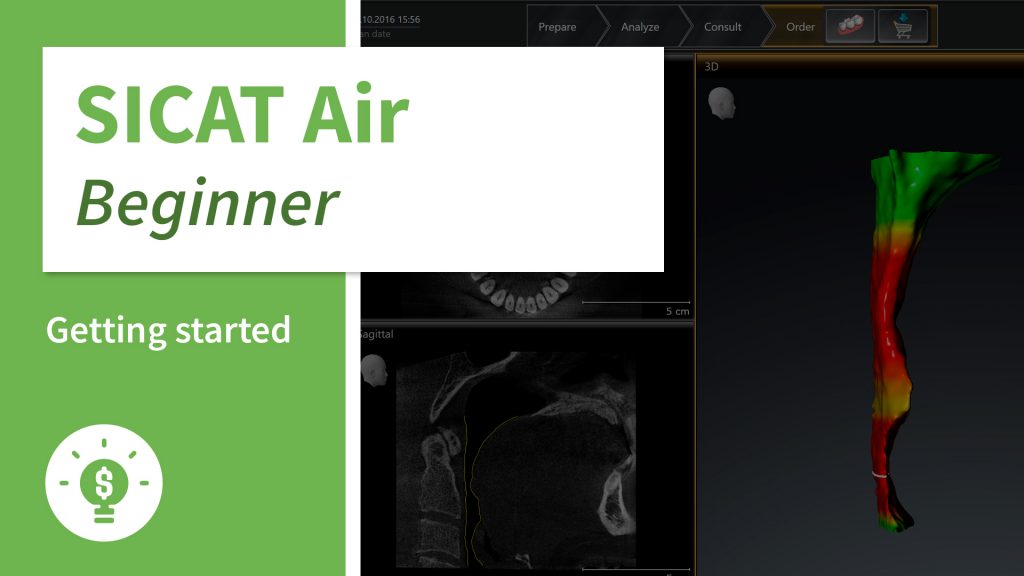 Learn in this course how to analyze an airway, giving you crucial clues about a potential patient risk from respiratory issues such as snoring and obstructive sleep apnea (OSA).
Using the software's visualization options, you will be able to explain the issue to the patient and create a personal handout that the patient can use for further clarification by a sleep physician, if necessary.
After this course, you will also know how to order the patient-individual therapeutic appliance SICAT OPTISLEEP with high wearing comfort.
Contents
How to get started with SICAT Air
How to analyze the airway
How to edit airway segmentation
How to customize sensitivity
How to compare airways
How to use the software for patient consultation
How to order the treatment appliance SICAT OPTISLEEP
Target Group
Clinicians working in dental sleep medicine who want to perform a 3D analysis of the patient's airway for targeted treatment with an oral appliance as well as descriptive patient education.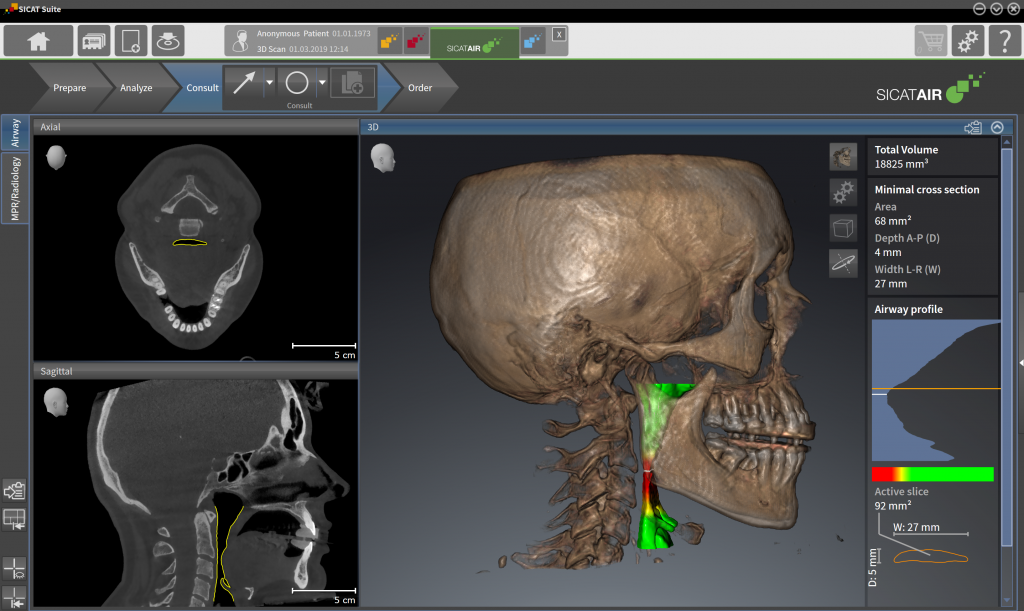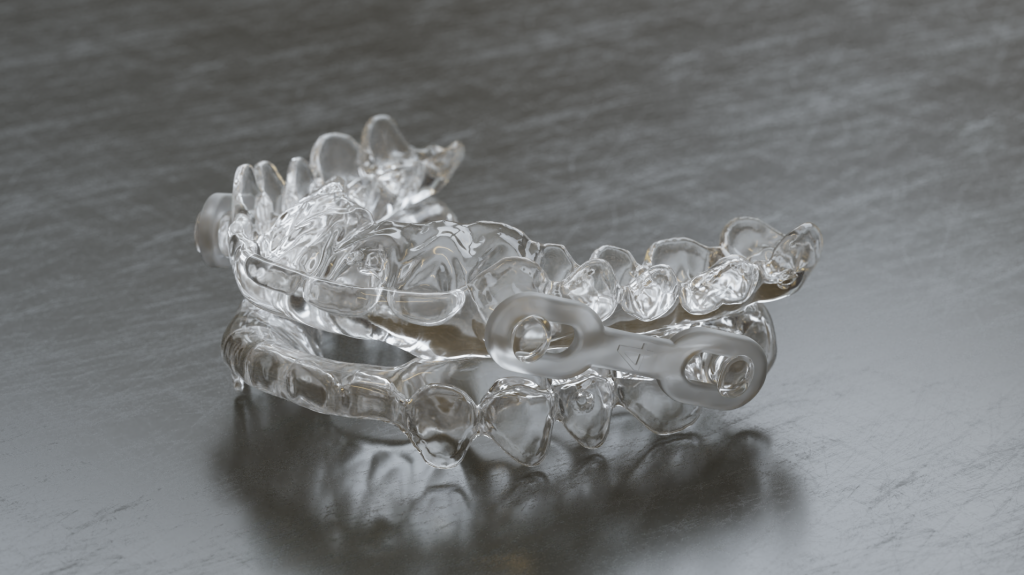 ---
Last Update: 2022-08-31
1
Getting started with SICAT Air
Introducing all main features of the software
2
How to use automatic segmentation & display relevant parameters
3
Correcting the airway segmentation
How to manually adjust the segmented area
4
How to define personal settings for color coding
5
How to visualize volume increase due to mandibular advancement
6
How to highlight findings and create a patient handout
7
Ordering a therapeutic appliance
How to place a SICAT OPTISLEEP order